WHAT OUR CLIENTS
EXPERIENCE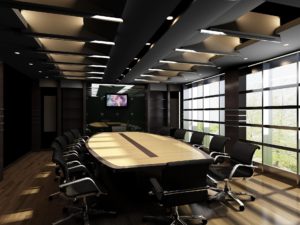 Christine Bouchend'homme
Northwestern Mutual
Director of Operations for Heritage Planning Partners
"Working for Heritage Planning Partners, one of Northwestern Mutual's Multi Leader Ensembles, I frequently have the privilege of connecting with other large teams, and Ironworks's name always comes up in the conversation. If it isn't to give them credit for an idea, process, or template, it's to recommend their services. Without their help in 2016 when Ben, Mike and Adam merged their three solo practices, workflow would have been chaotic. Without their guidance in 2017, having accepted the role of Director of Operations and new to the industry, I would have been utterly lost. This year, it's been a true pleasure working with Heidi to create an efficient Performance Management Schedule, a tool crucial to elevate our firm beyond expectations.  And most importantly, she's always got a smile on her face and positive energy making it fun to get to work!"
Mike Lankford
Northwestern Mutual
Forum Advisor
"Ironworks was key in building the systems and putting them in place for my financial planning business.  They helped my team and I break down our processes and bring clarity to the areas we needed to focus on.  They helped us to become clear in our goals, and showed us exactly what we needed to do to get there. Heidi is a pleasure to work with, and I highly recommend her."
Jonathan G Dickinson
Northwestern Mutual
Growth Development Director
Lives Leader Advisor
"Heidi was not only the best coach I have ever worked with but also became a great friend along the way. She helped with systems, organization, and processes and helped with the efficiencies that make our business great. My team and I thoroughly enjoyed working with her and are better for it. Lives, New Clients, Premium, GDC…every metric we use to track success increased largely because of her. Best investment I have made."
Mark Kull
Northwestern Mutual
Former FRA President & Firm Owner
"I would say that Ironworks is exactly what most high producing teams need and don't even know. The time they took to understand our team members as individuals and how they pieces fit together was superb. As an advisor we often end up "having to" be a leader, HR, and anything else that come to mind. Ironworks makes that whole part so much smoother and less daunting. I really look forward to the time we spend together and with the team. I have a feeling we will never not be working with them"
Brian Eder
Eder and Associates
Firm Owner & Forum Advisor
"Heidi has had an impact on helping me run my organization and take it from a team of two towards an enterprise way of thinking, and most importantly, helping me to work less, make more, and only do the aspects of this role that I enjoy….not bad things."
Monica Sinha
Northwestern Mutual
Pathfinder Advisor
"Ironworks has helped me tremendously to think bigger, refine my staffing model and integrate some valuable tools to streamline our operation. They're intuitive, great to work with, and really bright. Best of all, they understand our business inside and out."
Andy Hunter
Northwestern Mutual
Forum Advisor
"After six years of working together, Heidi has never lost her passion for process simplicity and growth of our business. Heidi is unique in her relentless pursuit of a relationship with my team so that she can help create a culture of accountability. We have benefited from her diversified perspective, willingness to have tough conversations, and her ability to listen with an empathetic ear. Heidi has been, and continues to be, a true asset to our business!"
Molly Murphy
Northwestern Mutual
Lives Leaders Advisor
"Heidi Hoium is amazing. She has been my coach since 2013 and I owe a lot to her. Her extensive knowledge of financial planning, Northwestern Mutual, how to manage people, and how to run a financial planning practice – it's invaluable. She has helped my team streamline processes, communicate better, and keep each other happy and accountable. She helps the whole team stay focused on the right things to drive up revenue and grow in all the ways each team member wants. Her coaching has led directly to increased efficiencies, higher production, better processes, and happier people. What more could you want out of a coach?!"
Lauren Orr
Northwestern Mutual
Director of Operations & Financial Planning Associate
"Heidi's guidance and support has been essential to my development as an Associate. She provides structure, lays the groundwork to achieve your goals, and simplifies the operations of a successful financial practice. She keeps everybody accountable and most importantly, facilitates a positive team dynamic. Heidi is wonderful to work with and a great mentor."
Michael Baker
Volk and Associates
Director of Investments
"Ironworks has been a key resource for our team by poking holes where they needed to be poked, and helping us think about and create solutions for doing things better and more efficiently. They would bring great ideas to the table, but instead of giving us all the answers, they empowered us to think and implement on our own. They help us communicate better as a team, and guides tough conversations that come with the ups and downs of the business, which has allowed leaders to emerge on the team and strengthened the advisor's skills as the overall firm leader. Heidi took Craig's vision and helped us plan the ideal team structure to support it, making sure everyone was in the right roles that best suited their unique ability. They keep us all accountable which makes everyone better, and also ensures we stay on track with our production goals. Heidi has helped me to become more confident in my role, which has led to deeper relationships with our clients, and has been a great sounding board that I trust and can confide in when I need an objective listening ear.
Matt Kahn
Northwestern Mutual
Financial Advisor
"Ironworks was key in building the systems and putting them in place for my financial planning business.  She [Heidi] helped my team and I break down our processes and bring clarity to the areas we needed to focus on.  She helped us to become clear in our goals, and showed us exactly what we needed to do to get there. Heidi is a pleasure to work with, and I highly recommend her."
Erik Gomez
EG Wealth Management
Firm Owner
"The work that Jana and Ironworks has done has been nothing but spectacular and I can honestly say this is the best coaching/consulting relationship I've been in during my decade and a half with Northwestern Mutual. They continue to exceed my expectations which often times are extremely high and honestly am not that easily impressed. They do what they say they are going to do, the follow through in impeccable fashion and I'm extremely thankful I have come across them at the I'm in with my practice. They're doing things not only from a workflow standpoint, but in a clean up and utilization of CRM that I've only dreamed possible. I've worked with others that were supposed to do similar things but have fallen extremely short of even what they promise, let alone my expectations. If you were thinking about building out your team, workflows and wanting to run this business like a business, in my humble opinion there's absolutely no one better to help your firm do that, and Ironworks should be the only place you look to accomplish this kind of work."
Didier Occident
Northwestern Mutual
Top 200 Firm Owner
"Ironworks has been a tremendous help for my practice.  Heidi and Jana have been awesome with giving me clarity on slowing down and taking stock of where my business is, where it's going, and how to maximize the strength of my staff and myself to get us all pulling in one direction.  They've been an absolute joy to work with.  I would highly recommend them, as they have transformed and gotten me to a place of peace that I have been searching for a very long time."
Bethany Rivard
Volk and Associates
Director of Operations
"Ironworks has helped coach and guide our team over the past several years. Our financial practice started out as one advisor and one staff person and has since grown to a seven person team, which includes: a Certified Financial Analyst, Certified Financial Planner, two Financial Advisors, a Director of Operations, and an Operations Associate.  The team is still continuing to grow!  Ironworks helps us keep the big picture goals at the forefront of our minds.  If we lose focus, they guide us back to the purpose and  original plan. They are a great resource for financial advisors either starting their business or a veteran advisor looking to build a multi-generational firm. They're a pleasure to work with!"
Brandon Luke
Pioneer Financial
Lead Advisor
"I believe that one of Heidi's many strengths is her powerful communication style.  She listens closely and speaks clearly, directly, and with strength – complimented by a calm and empathic tone.  I think this is a rare combination that allows her to be particularly effective in an industry full of dynamic but disorganized teams and leaders. 

Heidi commands authority and is able to lead conversations without dominating them.  She asks specific clarifying questions that help both her and those she is speaking with gain a deeper understanding of the issues at play, and the steps necessary to resolve them.  I'd recommend Heidi to any team who is looking to work with a consultant that they can fully trust and who will help them take meaningful steps toward accomplishing their goals. " 
Bethany Rohde
Northwestern Mutual
Director of Operations for Seleskie Financial
"Our team has been utilizing Clientwise, Strategic Coach, and a few other coaching resources for years. What we needed was someone who is able to fully understand our team, our growth aspirations, and NM systems and software. What is different about Ironworks from other coaching resources we use is that they have actually been in our shoes and fully understand the complexities and challenges we face. They have been a partner and advocate for us assisting in everything from cleaning up and creating client segmentation in CRM, to organizing a time system with ideal calendars, to helping develop multiple team members in their individual roles. They bring a wealth of practice management experience to our team and are able to dive in and help us implement."
Richard Woo
Catalyst Planning Partners
Wealth Management Advisor
"I started working with Heidi a few years back based on some feedback from people I respected.  After my first full day assessment with her, I knew that I had made a great decision in hiring her.  Over the next 2 years, Heidi has been a tremendous resource.  She has helped me organize my team so that each individual's responsibilities were grouped in a way that made sense and allowed for greater efficiency in the business.  She helped me stay on track, not only by reminding me of the activity goals that we set, but by how my lack of execution could affect my team's ability to perform.  She was a tremendous sounding board when I had staff transition and helped me figure out a game plan moving forward.  She also was just a caring person who listened and offered encouragement when things weren't going the way I exactly planned.  All in all, she was and will continue to be an incredible asset to my team and my future growth."  
INTERESTED IN LEARNING MORE?
EXPLORE IRONWORKS
SHARPEN YOUR IRON
BE PART OF OUR COMMUNITY